The following are a sampling of the many actual emails we've received from our Startwrite users all across the United States and around the world.
---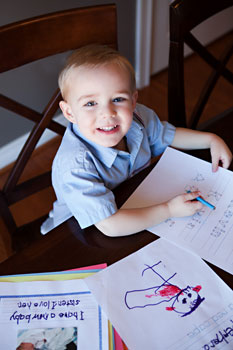 Dear Startwrite,
We love your software and we were very excited when we found it. It's exactly what we were looking for, and will solve all of our worksheet problems. We can't wait to get started.
Thank You,
Tanusree
---
Dear Startwrite,
The time it takes me to create a work page for my students with Startwrite is about one tenth the time it used to take me. I save at least 20 house a week in preparation time for my kindergarten students.
Thank You,
Nabin
---
Dear Startwrite,
Startwrite is an answer to a prayer. Not only am I using it to teach my Kindergarten son how to write and get him started on the right path to beautiful handwriting, but I am also using it to teach myself Italic writing. My own handwriting has suffered terribly over the years for lack of practice.
Thank You,
Marie W.
---